Dear Spring
We need to talk!
I determinedly set out to have words with you about the shannanigans you have once again subjected me to.
It's not very nice, Spring, to have the sun come out and the flowers start to sprout in late February only to bury it all in a snowstorm on March 1st! That is by many considered downright cruel!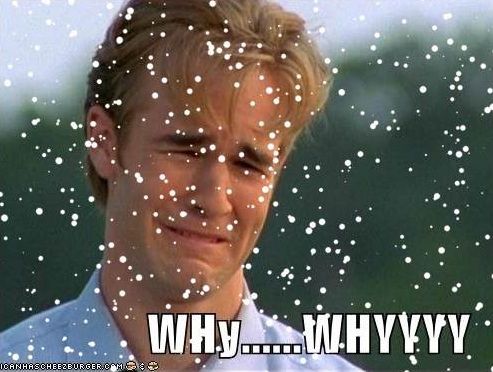 On the same note it is very misleading when you raise the temperature enough for me to put on my spring coat, just to have them plunging down to almost zero degrees again. There is no greater defeat for a human than having to get out her winter jacket again when she has already put it away for the season.
And lastly it is considered quite capricious to keep sending snow and hail showers all the way through April. Don't think I didn't notice the hail shower you sent our way just last week! I happened to be indoors but many had to brave it in their thin spring clothes. If this had been the 19th century people could have died!
(Yes, I know it only lasted 20 minutes. Give me a chance to be dramatic)
And yes, Spring, I know you think sending a few days of sun and a good weather forecast my way will appease me and make me forget- and in that you are completely right!!!
SOUND THE BELL! SPRING IS HERE AND THIS TIME TO STAY! THROW AWAY YOUR SWEATERS AND GET OUT YOUR SUNGLASSES! THIS YEAR THE SUMMER WILL DEFINITELY BE A GOOD ONE!
Well played, Spring, well played... but as long as the sun lasts, I guess I will forgive you as I do every year.